Antelope Irrigation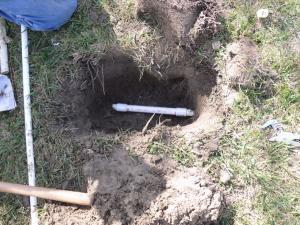 We are leak detection specialists. We can locate a leak fast because we know exactly what to look for above ground and have electronic leak detectors that can pinpoint the leak through several feet of earth. This quick diagnosis leads to a quick repair and your system getting back to prime condition without racking up hours of labor costs. This is just one example of how our combination of experience and equipment saves you money on your sprinkler repair.
Some sprinkler repair companies only do the easy repairs like pop up head replacements. Our Antelope irrigation specialists do it all and make it look easy. Sure anyone can replace a pop up head but not everyone can suggest a change to a more effective head instead of using a simple exact replacement. When a system has been in place for several years, the ground around it builds up and necessitates a higher sprinkler head to allow the same amount of overall coverage from the system. Problems with flooding, improper coverage, rain sensor failure and various other common issues can all be traced back to pop up heads that don't clear the surrounding groundcover. We'll make sure you get the right head, not just the same ole, same ole.
Superior Service From Antelope Irrigation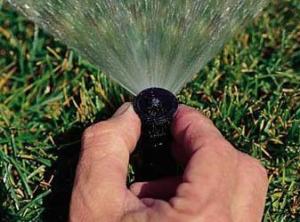 Pop up heads may be a major component of the sprinkler system, but they aren't the only ones that need attention. If you are seeing poor water pressure in one of the heads and there isn't a visible cause, there may be a cracked or leaking pipe underground. This is quite possible if you don't regularly winterize your system or have a complete blow out done in the fall. Any water left in the pie system could freeze and crack pipes, frequently at the joints. It's situations like these where we excel.
Complete Sprinkler System Evaluations
Adding Sprinkler Heads
Major Sprinkler System Repairs
Sprinkler System Efficiency Improvements
Water Conservation Evaluation
Coverage Improvements
Broken Sprinkler Head Repair
Broken Wiring Location
Sprinkler Pipe Repair
Repair Sprinkler Wiring
Repair Leaking Sprinkler Valve
Broken Sprinkler Valve Repair
Underground Sprinkler Leak Locating And Repair
Sprinkler Geyser Repair
Sprinkler System Low Pressure Troubleshooting
Sprinkler Leak Repair
Solenoid Repair And Locating
Sprinkler Valve Replacement
Sprinkler Controller Repair
Repair mainline and lateral line pipe leaks
Backflow Repair
Rewire Irrigation Systems
Sprinkler System Controller Replacement
Rain Sensors and Freeze Sensors Installed
Raising and Lowering Sprinkler Heads
Lighting Damage Repairs
Broken PVC Pipe Repair
Accent Lighting Installation and Repair